Residential Pressure Washing Services Chicago
Wooden Structure Cleaning, Building Cleaning, Epoxy Coatings & Window Cleaning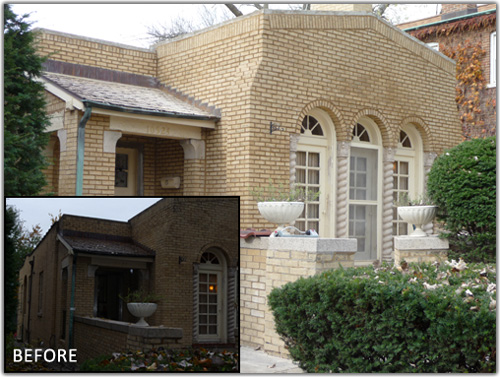 Wouldn't it be nice to pull up to your home after a day out and marvel at just how nice and clean your driveway, sidewalk and house are?
Wouldn't it also be nice to achieve these results without having to spend thousands of dollars repainting your home or resurfacing your patio, for example? Sure it would. Our homes are our castles, and as such, we want them to look their best. We don't want to break the bank, however, to do it.
With Advanced Pro Clean on your side, you can affordably have brand new looking home siding, decks, fences, gazebos, patios and even sidewalks and walkways. Specializing in brick cleaning, deck cleaning and sealing, exterior home cleaning, window washing and more; we can provide professional pressure washing services and clean your wood, concrete, fencing, siding (vinyl, aluminum, stone or cedar), brick or other surfaces in need of restoration. Using our own equipment, we will spray each surface with 220-degree water, coming out at up to 5,000 PSI.
You won't need to worry about damaged plants, windows, or other items. We are highly experienced with pressure washing and know how to best treat any surface – using the most effective process – without affecting anything nearby.
Once we finish cleaning your wood (deck, gazebo, fence), we can then treat it with a finishing sealant to protect it from future damage.
We have a near perfect customer satisfaction rating, and over 25% of our clients refer us to friends and family. We will be on time and stay until the job is completed to your satisfaction. Guaranteed.